The People at DEA
Last Updated: Friday, July 2, 2021
Administrator Anne Milgram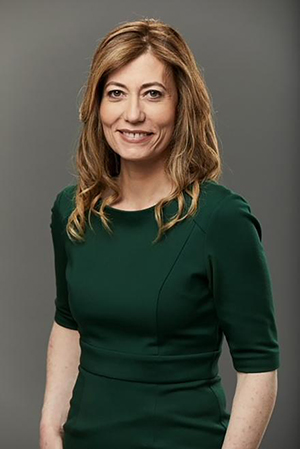 Anne Milgram was sworn in as DEA Administrator on June 28, 2021, after being confirmed by the United States Senate by unanimous consent on June 24, 2021. As Administrator, she leads an agency of more than 10,000 public servants—including nearly 5,000 Special Agents and 800 Intelligence Analysts—who work in 239 offices across the United States and 91 foreign offices located in 69 countries.  
Prior to assuming her duties at the DEA, Milgram served as New Jersey's Attorney General from 2007 to 2010. In that role, Milgram was New Jersey's chief law enforcement officer, led the 9,000-person Department of Law & Public Safety, and had oversight responsibility for state and county prosecutors and more than 30,000 local law enforcement officers. During her tenure as Attorney General, Milgram also oversaw, and significantly reformed, the Camden Police Department, which today is viewed as a model for effective, data-driven policing. Most recently, she served as a Professor of Practice and Distinguished Scholar in Residence at New York University School of Law where she developed programs to reform the criminal justice system through data, analytics, and technology.
Milgram began her legal career as an Assistant District Attorney in the Manhattan District Attorney's Office. She then served as a federal prosecutor in the United States Department of Justice, where she was the Special Litigation Counsel for the prosecution of human trafficking crimes. Milgram was awarded the Department of Justice Commendation for Outstanding Service and the Department of Justice Director's Award for her work.
After graduating summa cum laude from Rutgers University, Milgram received a master's degree from the University of Cambridge and a law degree from New York University School of Law. After law school, she clerked for the Honorable Anne E. Thompson of the District Court for the District of New Jersey.  
---
Preston L. Grubbs, Principal Deputy Administrator, DEA
Preston L. Grubbs is in his 35th year with the Drug Enforcement Administration (DEA). On October 2, 2017, Mr. Grubbs was elevated to Principal Deputy Administrator. As Principal Deputy Administrator, Mr. Grubbs is responsible for all administrative, intelligence, regulatory, compliance and enforcement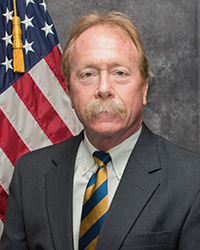 functions in DEA. Mr. Grubbs will continue to serve as the Assistant Administrator for the Operational Support Division. He has served in this position since April 2009. In this capacity, Mr. Grubbs is the agency's Chief Information Officer. As the Assistant Administrator for the Operational Support Division, Mr. Grubbs has oversight responsibilities for DEA's Office of Information Systems, Office of Administration, Office of Forensic Sciences, and Office of Investigative Technology. He manages DEA's largest Division, with approximately 1,500 employees (including contractors) and an annual budget of approximately $600 million.
Mr. Grubbs began his law enforcement career in 1979 with the Moon Township Police Department in Pennsylvania before joining DEA in 1983. Mr. Grubbs served as a DEA Special Agent in Pittsburgh, New York City, and Washington, D.C., where he was promoted to the position of Group Supervisor in 1991. In 1995, Mr. Grubbs was reassigned to the Office of Professional Responsibility (OPR) at DEA Headquarters and in 1997 was promoted to the Deputy Chief Inspector in OPR. In 1999, Mr. Grubbs was transferred to serve as the Assistant Special Agent in Charge at the Washington Division Office and later in the Baltimore, Maryland District Office. In 2004, Mr. Grubbs was again promoted to DEA's Senior Executive Service as the Special Agent in Charge of the St. Louis Division, one of DEA's largest geographical divisions in the United States.
Mr. Grubbs was born in Pittsburgh, Pennsylvania. In 1977, he received his Bachelors of Science Degree in Education from East Stroudsburg University and earned his Masters Degree in Business Administration in 1982 from Robert Morris University. Most recently, Mr. Grubbs graduated from the Federal Bureau of Investigation's National Executive Institute in October 2010. Mr. Grubbs is currently the Executive Board Chairperson for the National Domestic Communications and Assistance Center.
---
Dawn Mathis, Public Affairs Specialist, Houston Field Division

I began my career 24 years ago as a Diversion Investigator in Houston, Texas. As a Public Affairs Specialist (Demand Reduction Coordinator), I am required to educate the public as to the current drug trends and the dangers of drug abuse within our communities. I also host the Annual Community Awareness Conference, Prescription Drug Abuse Conference on College Campuses, Enrique "Kiki" Camarena Red Ribbon Rally, Candlelight Vigil and Community Stars Program.
After speaking to thousands of parents across the State of Texas for the past 15 years, I've observed that all parents are troubled by the possibility of drugs threatening their families. From my experience I've also learned that parents are eager to be educated and informed of the current drugs of abuse that are relative to their demographics. During my presentations I'm often approached for advice on how to prevent children from using drugs.
Here are a few tips I've gathered along the way.
Know their friends.
Know where they are at all times, and don't be afraid to check your child's room, cell phone or belongings.
Have dinner with your kids.
Be vigilant in keeping their kids away from drugs.
Set their standards high and refuse to reflect and share with their kids their past drug use.
Do not waiver in your expectations of your kids. If you accept drug use, they will have no problem living up to those expectations.
---
Chuvalo Truesdell, Special Agent, Public Information Officer, Atlanta Field Division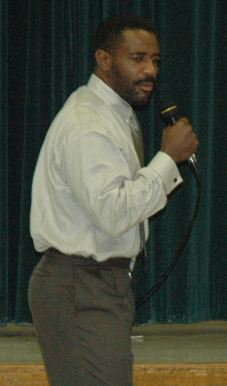 I have given hundreds of drug education presentations to a wide variety of parents and school-aged children. Whether the parental group was inner-city or affluent, the message was always the same. I began each presentation with a video clip of a young boy (10-12 years of age) sitting on his bed listening to music. His father approaches him and presents a box, the size of a cigar box and asks where he got the box. The boy tries to reply and the father interrupts him and asks him where he learned about this stuff. The boy replied that he learned it by watching him. The video narrator says, "Parents who use drugs have kids who use drugs." This is so true. I always remind parents that they cannot condone drinking or smoking at home because they are giving their consent for their children to model this behavior outside of the home.
In addition, parents often ask me when they should start talking to my child about drug use. This conversation should occur when the child is between the end of 3rd and early 4th grade. I stress to parents they should be educated about the signs and symptoms (behavioral & psychological) of drug use in case their children are experimenting with drugs. Without this knowledge how can they identify a problem?
Also, I share with children and parents the inevitable reality that some day (sooner or later) someone, possibly a friend or a family member, is going to offer their kids drugs. I make it clear that my older brother offered me marijuana on countless occasions, but I always said no. I was never close to saying yes, because I was comfortable with whom I was. I had already made a strong commitment to say no, regardless of who offered it.
In closing, statistics say that if a parent is successful in keeping their kid drug-free until around the age of 16, then that kid is more likely to be drug-free for a lifetime. Therefore, the parents should be up to the challenge of communicating these truths about the dangers of drug use with their children. Thus, they will have more successes than failures in keeping their children drug-free.