Red Ribbon Week is Oct. 23-31
Last Updated: Monday, October 18, 2021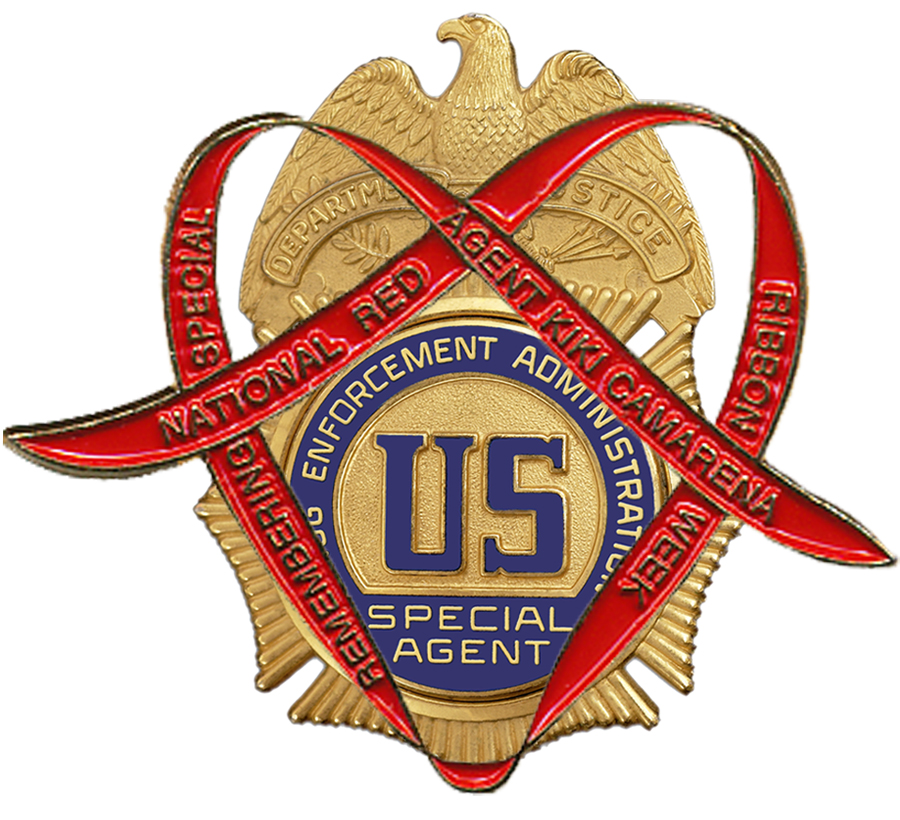 RED RIBBON WEEK, which is celebrated annually October 23-31, is the nation's oldest and largest drug prevention awareness program. 
Red Ribbon Week was started after the death of Drug Enforcement Administration (DEA) Special Agent Enrique "Kiki" Camarena, who in 1985 was brutally tortured and murdered by drug traffickers he was investigating in Mexico.  As a tribute to SA Camarena, high school friend, Henry Lozano and Congressman Duncan Hunter, created "Camarena Clubs" and the wearing of a red ribbon to show their oppositions to drugs. 
In 1988, the National Family Partnership coordinated the first National Red Ribbon Week with President and Mrs. Reagan serving as honorary Chairpersons.  Since then, the Red Ribbon campaign has taken on national significance, and NFP continues to coordinate the campaign for families, schools and communities across the nation each year.  Wearing red ribbons during the month of October continues to represent our pledge to live drug free and honors the sacrifice of all who have lost their lives in the fight against drugs.
Celebrate Red Ribbon Week in your community or your child's school, and raise awareness of living a drug free life. Take the opportunity to talk to your kids about drugs.
Boy Scouts and Girl Scouts can earn a patch. Learn more at the DEA Red Ribbon Patch Program.
Check out the DEA Red Ribbon Toolkit with fact sheets, promotion ideas, a sample Red Ribbon press release, Red Ribbon Graphics, and Red Ribbon video, all available to download.
And don't forget to follow #DEARedRibbon on Twitter for all the latest updates on DEA's Red Ribbon Week celebration!
---
More Red Ribbon Week History and Information
Red Ribbon Week is here! Is your school or organization still thinking of ways to celebrate? Check back on this page all week long for quick, creative and fun ideas!  And don't forget to look at our main Red Ribbon Week page for history, videos and more about the celebration.
To earn a Red Ribbon Patch from the DEA, Boy and Girl Scouts across the nation participate in various anti-drug activities -- that could include parades, door decorating and more -- during Red Ribbon Week. See photos.
Did you miss this year's Rally? Check out a replay here. Plus, find videos of past rallies.
Are you new to celebrating Red Ribbon Week? For the newbies, or those who are just curious, here are a few quick facts about Red Ribbon Week to get you started!
Test your knowledge while learning about Red Ribbon Week.
 
Who is the man that inspired Red Ribbon Week? Check out this photo timeline to learn more about the life of Drug Enforcement Administration Special Agent Enrique "Kiki" Camarena.
 
Red Ribbon Week empowers parents to start a conversation, and make a pledge that encourages our kids to live drug free and helps them to succeed.
---
Additional Red Ribbon Week Resources
Enter the Red Ribbon Photo Contest
Sample student and parent Red Ribbon Week pledges (pdf)
Celebrating a Hero's Life—the story of Special Agent Enrique "Kiki" Camarena
Sample Red Ribbon Week Proclamation (pdf)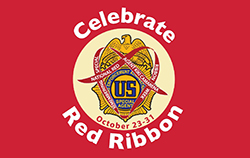 Red Ribbon Pledge Card (jpg)
Red Ribbon Week Radio Public Service Annoucement
Presidential Proclamation on National Substance Abuse Prevention Month, 2021