2019 Operation Prevention Video Challenge
Last Updated: Friday, November 8, 2019
The #OperationPrevention Video Challenge is now open and accepting entries!  
This contest is a chance for high schoolers to send a message to their peers about the dangers of opioid abuse by creating a 30-60 second original public service announcement for a chance to win up to $10,000 in scholarship money. Find out how below.
FAQs
Who can enter?
U.S. students who are at least 13 years old and are 9th through 12th graders enrolled at a public, private, parochial, or home school in one of the 50 states or Washington, D.C. Get more information on contestant requirements.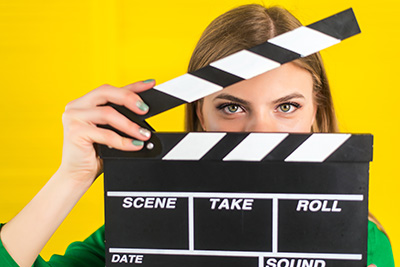 How do students enter?
The student needs to upload his or her video to YouTube. Then, go to the website to create a login and submit the video's URL.
What are the video requirements?
Create an original 30 to 60 second public service announcement video which sends a message about prescription opioid misuse and heroin use that would make students' peers think twice about using heroin or misusing prescription opioids (the "Entry Video"). See suggested Entry Video themes and other information at www.operationprevention.com/challenge. All entrants are required to include, as the last slide of the video, the DEA Operation Prevention Video Challenge call to action slide asset that may be downloaded here. Any Entry Video that does not include this slide at the end of the video may be subject to disqualification, in the Sponsor's sole discretion.
See the Operation Prevention Video Challenge checklist.
When is the last day to submit the video PSA?
March 6, 2019
What do winners get?
One (1) First Place Prize: a $10,000 scholarship, awarded as a check made payable to the winner.
One (1) Second Place Prize: a $5,000 scholarship, awarded as a check made payable to the winner.
One (1) Third Place Prize: a $1,000 scholarship, awarded as a check made payable to the winner.
People's Choice prize: A trip to Quantico, Virginia for an exclusive tour of DEA training
(1st-3rd place prizes provided by the DEA Educational Foundation. People's Choice prize provided by the DEA.)
Get the  complete contest rules here.
---
Watch the Winning PSAs from Last Year's Contest
| | |
| --- | --- |
| | Created by Porter Christensen, of Pine View High School in Utah. Watch. |
| | Created by Palmer Williams of Hillgrove High School in Powder Springs, Georgia. Watch. |
| | Created by Calvin Simon, Elijah Mitchell, Hassiara McNeal, and Jessica Ohlsen from the Atlantic County Institute of Technology in Atlantic County, N.J. Watch. |
| | Created by Garrett Miller, Ayanna Fourte, Robert Smith and ZaQuan Muhammad of Kenwood Academy in Chicago, Illinois. Watch. |