State and Federal Drug Laws
Last Updated: Wednesday January 19, 2022
---
Specific laws on drug use, possession, manufacturing, distributing or dispensing have been enacted at the federal, state, and local level.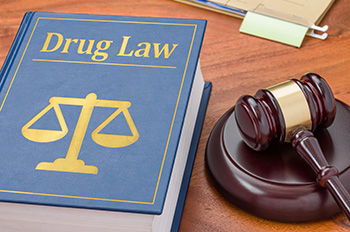 For more information on state or local laws as they apply to possession, distribution, use, and other drug related activities, check the state's legislative body, State's sentencing commission, or criminal code. You can also obtain information about state laws on the Law Library of Congress (LOC) Website.
The Controlled Substances Act
Congress gave the Drug Enforcement Administration(DEA) the responsibility of enforcing the Title 21 United States Code (USC) Controlled Substances Act. This act prohibits the unauthorized possession, manufacturing, distributing, or dispensing of controlled substances. For more information on the Controlled Substances Act, go to: DEA Office of Diversion Control.
Juvenile Drug Courts
Did you know that 458 juvenile drug treatment courts located all over the United States, target criminal offenders who have alcohol and drug addiction and dependency problems? The drug court typically includes:
Offender assessment
Judicial interaction
Monitoring (e.g., drug testing and supervision)
Graduated sanctions and incentives
Drug treatment services
For more information, visit National Association of Drug Court Professionals.