Operation Prevention
Last Updated: Friday, August 21, 2020

To combat America's opioid and heroin epidemic, the United States Drug Enforcement Administration (DEA) and Discovery Education, the leading provider of digital content and professional development for K-12 classrooms, launched a joint nationwide education initiative called "Operation Prevention."
Designed for elementary, middle, and high school students, educators and parents nationwide, Operation Prevention is an important effort to educate students about the science behind drug addiction and its impact, with resources that help initiate lifesaving conversations in the home and classroom.  This no-cost initiative will arm students with the tools they need to make smart, informed choices when they are prescribed or presented with the opportunity to experiment with opioids. Program materials include: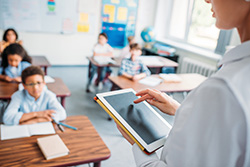 Educator Lesson Plans – Standards-aligned digital lesson plans bring powerful real-world context to science and health classrooms by equipping teachers with dynamic curricula on the science behind opioids' physical and neurological effects. Companion instructor guides are also available to support educators as they integrate these lessons into classroom instruction. 
Interactive Student Resources – A self-paced e-learning module combines video, animation and interactive elements to offer students an engaging learning experience that encourages them to investigate the impacts of opioids on the brain and body. Accompanying this module are pre-and-post-assessments as well as companion guides for educators and parents to utilize to best support students' experience.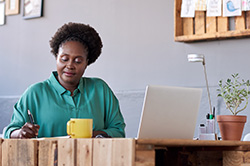 Parent Toolkit – Designed to empower parents with knowledge and resources to begin lifesaving conversations, detect warning signs and take action, the Operation Prevention Parent Toolkit includes family discussion starters, a detailed guide of warning signs and what they mean, and prevention and intervention tools that allows parents to proactively take action through research-based strategies.
Workplace Resources  – Employers now have the opportunity to empower their staff and strengthen their organization with simple, no-cost workplace resources that give clarity to the opioid epidemic, including perspectives on science, health, society, and the legal system. 
Visit the Operation Prevention website for more information and to access the program's free resources.