DEA Museum and Visitors' Center
Last Updated: Tuesday, June 12, 2018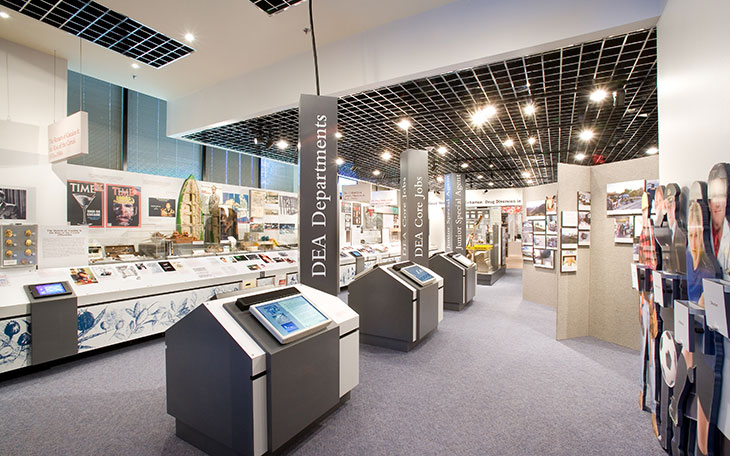 The Drug Enforcement Agency Museum's mission is to educate on the history of drugs, drug addiction, and drug law enforcement in the United States.
The museum provides engaging and state-of-the-art exhibits, displays, interactive stations, and educational outreach programs. Current exhibits include "Illegal Drugs in America: A Modern History" and "Good Medicine, Bad Behavior: Drug Diversion in America." The DEA Museum also has a traveling exhibit, "Drugs: Costs & Consequences."
 
When is the Museum Open?
The museum is open Tuesday - Saturday from 10 a.m to 4 p.m. (except on federal holidays), and the admission is free. Saturday visitors will be able to view the exhibits and visit the gift shop, but the educational program usually available during the weekdays won't be available that day.
 
Where is the Museum Located?
700 Army Navy Drive
Arlington, Virginia 22202
(Hayes Street Entrance. One Block from Pentagon City Metro Station.) 
Tour Information
The DEA Museum staff offers programs and tours for school and community groups. Please make a reservation for groups larger than 15 people. To make group tour reservations, contact the DEA Museum at (202) 307-3463.
For more information, visit the DEA Museum & Visitors Center website at www.deamuseum.org.