DEA Museum and Visitors' Center
Last Updated: Tuesday, April 6, 2021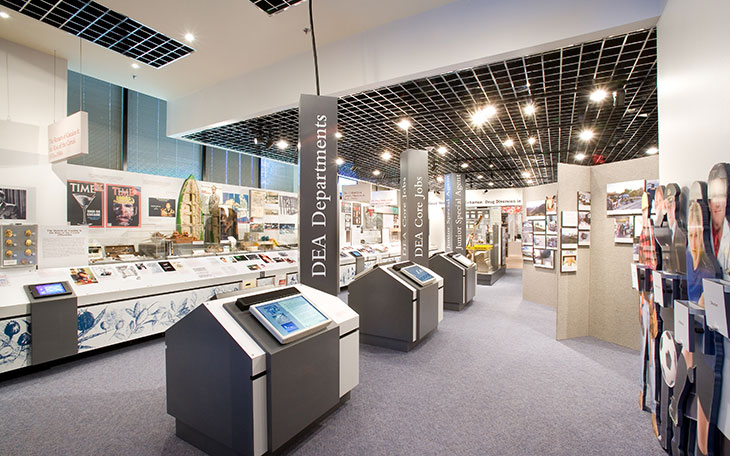 The Drug Enforcement Administration Museum's mission is to educate on the history of drugs, drug addiction, and drug law enforcement in the United States.
The museum provides engaging and state-of-the-art exhibits, displays, interactive stations, and educational outreach programs. Current exhibits include "Illegal Drugs in America: A Modern History" and "Good Medicine, Bad Behavior: Drug Diversion in America." The DEA Museum also has a traveling exhibit, "Drugs: Costs & Consequences."
 
When is the Museum Open?
On Saturday, July 20, 2019 the museum closed for renovations. We'll keep you posted on the museum's reopening.