Upcoming DEA 360 Events
Last Updated: Friday, May 18, 2018
The DEA 360 Strategy puts the focus on the places hardest hit by the opioid crisis. Check out this list of local, community-based events connected to the initiative.
Youth Leadership Training
Are you (or your organization) actively working with youth or a youth group?

Would the youth that you work with or your youth group benefit from FREE leadership training?

Are you a student that is interested in creating positive change in your school, community or group?
If you answered YES to any of these statements, this FREE training is just for you! 
Dates:

June 18-20, 2018

Time: 

9:00 a.m. - 5:00 p.m.

Where:

National Hispanic Cultural Center
1701 4th Street SW
Albuquerque, NM 87102
DEA 360, in partnership with Community Anti-Drug Coalitions of America (CADCA), will be hosting a FREE 3 day youth training.  Although the training will be geared toward the ever increasing drug epidemic happening across the nation, the skills that you learn can be put to use to address any problem you are facing. For more information, and to find out how you can register, check out this flyer.
---
Camp Fearless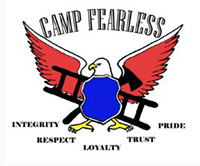 The Albuquerque Police Department will hold two four-day long summer camps. Each day camp will have a variety of activities focused on team building, self-responsibility, and education.
Dates & locations

June 12 to 15, 2018, at Valley High School, 1505 Candelaria NW

July 10 to 13, 2018, at Boys and Girls Club, 3333 Truman NE

Time: 

8:00 a.m. - 4:00 p.m.

Who's eligible?

Youths between ages 9-12. Download an application here.
Download and return your completed application to the Albuquerque Police Academy at 5412 2nd NW by June 1, 2018.
For more information, please call (505) 343-5000.