Surge in young Americans using marijuana as first drug
Last Updated: Wednesday, May 23, 2018
(The Guardian, May 17) Between 2004 and 2014, the number of American young people between ages 12 and 21 who tried marijuana as their first drug doubled, according to a study.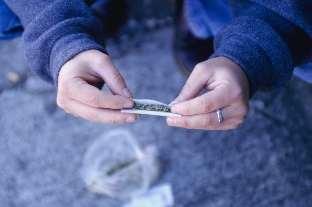 During that time period, the number of young people who used cigarettes as their first drug dropped from 21 percent to 9 percent, while the proportion who used marijuana first jumped from 4.4 percent to 8 percent.
"We have, particularly in the US, done prevention programs that are really focused on alcohol and tobacco – and they are relatively easy arguments to make to young people," said Dr. Renee Johnson, a co-author of the study from Johns Hopkins Bloomberg School of Public Health. But young people don't see the "fear factor" with marijuana she added.
The study, entitled "When Marijuana is Used before Cigarettes or Alcohol: Demographic Predictors and Associations with Heavy Use, Cannabis Use Disorder, and Other Drug-related Outcomes,"  was published in Prevention Science and looked at numbers from the annual US National Survey on Drug Use and Health. Read more.