'Iso,' a Deadly New Synthetic Opioid, Has Hit American Streets
Last Updated: Wednesday, June 24, 2020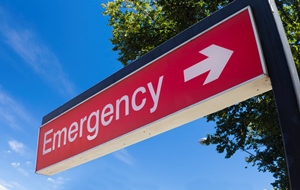 (HealthDay News, June 9) Isotonitazene, also known as "iso," is a new synthetic opioid that is behind an increasing amount of overdose deaths, according to experts.
The drug, which is a little bit more powerful than fentanyl, is a version of the highly addictive opioid drug etonitazene. Last summer there were six deaths in the U.S.due to iso per month; more recently, there have been about 40-50 deaths per month, according to Dr. Antonio De Filippo, an addiction specialist in Florida.
"The emergence of this novel synthetic opioid is a major public health concern,"  Dr. Robert Glatter, an emergency physician at a New York City hospital, said.
 "The fact that it has similar potency to fentanyl makes it ripe for abuse and misuse, leading to respiratory depression, along with increased risk for death." Read more.