Opioids, pain relievers, overdose rates have continued to increase over the past five years. Between 2013 and 2014, heroin use has risen sharply, and deaths from heroin use increased 28 percent.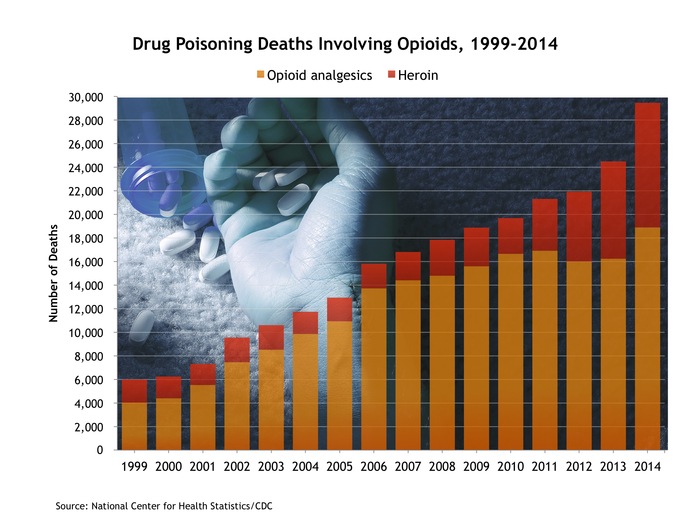 Since 2010, heroin deaths have significantly increased by 248 percent. 
Why is this happening?
Heroin availability at the retail level in many US markets is a high purity
The number of heroin users has more than doubled over the past five years, with a 51 percent increase between 2013 and 2014
Approximately 80 percent of new heroin users are coming to heroin after having abusing prescription opioids. Heroin, on the other hand, has varying purities, adulterants, making it much easier to overdose.
See the progression from opiod pain medication to heroin abuse. Watch video.