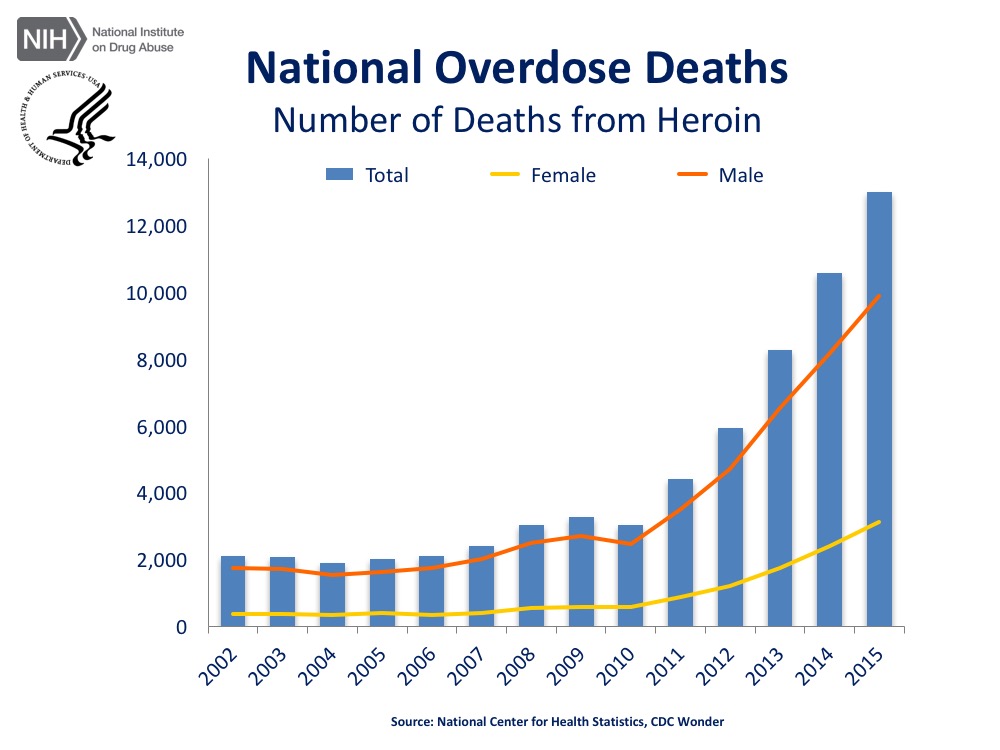 The overdose rates for synthetic opioids and pain relievers have continued to rise over the past several years. In just a five year span, between 2010 and 2015, heroin overdose deaths quadrupled.
Why is this happening?
Among new heroin users, 75 percent report having abused prescription opioids before using heroin. (CDC)
Heroin availability at the retail level in many US markets is a high purity (CDC)
Increased heroin availability at a relatively low price (compared to prescription opioids) (CDC)
Prescription opioids and heroin have similar euphoric effects. (NIDA)
The number of heroin users has more than quadrupled during the last decade.(JAMA Psychiatry)
Approximately 75 percent of new heroin users are coming to heroin after having abusing prescription opioids. (CDC) Heroin, on the other hand, has varying purities, adulterants, making it much easier to overdose.
Watch KnowDope.org's documentary about the progression from opioid pain medication to heroin abuse below: