National Drug & Alcohol Facts Week is March 22 - March 28, 2021
Last Updated: Monday, March 8, 2021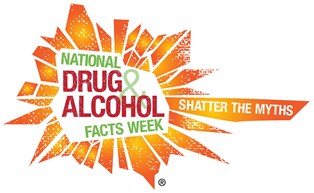 The DEA supports the National Institute on Drug Abuse (NIDA) and the National Institute on Alcohol Abuse and Alcoholism (NIAAA) during their annual National Drug and Alcohol Facts Week (NDAFW®). Held since 2010, NDAFW brings teens and scientific experts together to discuss the scientific facts about drugs, as well as their potential health effects on teen bodies and brains. 
The week-long observance will be held during the spring: March 22 - March 28, 2021.
Operating Remotely? You Can Still Participate in Facts Week
While events may be canceled due to COVID-19,  there are many ways you can participate in NDAFW virtually! 
Check out NIDA's site for a quiz, games and more drug education resources.
NIDA National Drug and Alcohol Facts Week Resources