Operation Prevention Virtual Field Trip
Last Updated: Wednesday, October 24, 2018
Educators –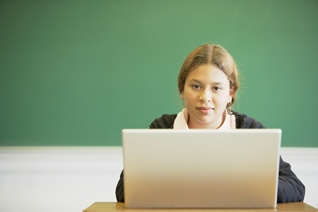 Forget the hassles of permission slips, and finding chaperones. Go on a virtual field trip where your students can get an up-close look at the dangers of opioid addiction.  
Your students may dream of being a pro athlete, a scientist, or of just making good grades. No one dreams of becoming addicted to drugs, but all across America, students' dreams are being derailed by opioids.
No matter how it begins, recovery from addiction is a struggle. Give middle and high school students the information they need about how addiction can start in this impactful conversation with real people whose lives have been interrupted by opioids.
During the virtual trip, students will meet-
Two retired NFL players who understand the pressure to play through pain and now focus their efforts on giving alternative pain management options to young athletes.
A musician who played at Carnegie Hall before becoming addicted and now supports musicians who are in recovery.
Three generations affected by opioid addiction who define the far-reaching impact of this crisis.
Join us for these powerful stories of loss, triumph, and learning on Thursday, October 25 at 1PM ET/ 10AM PT. Find out how you can register here.