(From Partnership for Drug-free Kids)
When your son or daughter attends treatment for a substance use disorder, among other things, they'll learn many techniques to maintain abstinence, and to make more pro-healthy choices. While individual therapy and group counseling are well-known techniques used to address substance use, it can be just as important that treatment includes life skills training.
Often in the throes of substance use, young people don't learn the basic skills to manage life such as how to manage time, interview for a job, manage money, etc. These skills are vital to a healthy and successful life, and can help those in recovery to continue to improve their quality of life once treatment has ended. They are key to good mental and emotional health, physical health, a successful professional and social life and better decision-making.
The skills offered will vary and depend greatly on the type of treatment program and length of treatment. In an outpatient or short-term residential program setting, there may be fewer and less in-depth training opportunities available.However, within long-term programs, in which staff will have more time with patients, life skills might be more expansive. Some programs may even ask participants to complete test(s) so that they can target training to the specific needs of the individual.
Depending upon what was offered during formal treatment, you may find that you will have to help your child learn these skills. In some cases, baby steps and lots of practice are needed, so patience is key. The following skills may benefit your son or daughter as they develop a healthier lifestyle.
Practicing Self-Care
The overarching life skill in recovery is practicing self-care. Indeed, the rest of this list of life skills are all elements of practicing self-care. The media sometimes presents self-care as luxurious and exclusive, and the phrase may conjure images of massages, yoga retreats and beaches. However, at its heart, self-care is really just about looking after yourself in whatever way works for you. For your son or daughter in recovery, it could be as simple as personal hygiene, a clean living space and listening to his or her favorite music every day. It's about addressing those urges to use substances in the first place and replacing them with something that's going to be far more helpful and healthy to manage stress and other negative emotions.
Developing Healthy Habits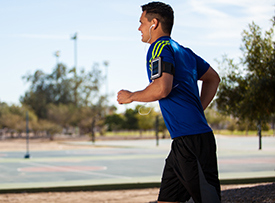 One of the most important aspects of recovery is learning to keep oneself mentally and physically healthy. Substance use can be damaging to the body, and may be co-occurring with other mental health issues. Therefore, it is vital that your child learn healthy behaviors, as attending to personal hygiene, exercising, eating nutritious food and getting good sleep. This may include teaching a young person how to shop for groceries, cook and clean-up afterwards or understanding how to use the washing machine to do a load of clothes. Ensuring that other medical and dental problems are addressed is also important. A complete physical may be a good place to start if they haven't had one in the past year.
Time Management
Many people with substance use issues struggle with time management. Individual routines may have focused on arranging to get substances, consuming them and recovering from their use, rather than attending to work, school, household and other commitments. As your child builds his or her recovery lifestyle, establishing structure for each day is important not only to strengthen time management skills, but to avoid boredom and isolation, which can be triggers for substance use.
It can help to have an old-fashioned daily calendar where each hour of the day is structured to the best of one's ability. It may include support group meetings, exercise, meditation time, chores, therapy and other doctor appointments, work, school, etc. Apps like Remember the Milk and Focus Booster can help with time management as well.
Developing a Routine
Structure is an important component to keeping those healthy, timely habits on track.