Many Vets Suffer from Both PTSD and Substance Use Disorder
Last Updated: Friday, November 8, 2019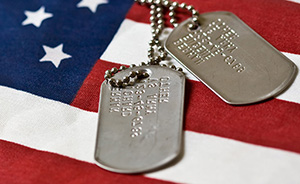 About 1 out of every 3 veterans getting treated for substance use disorder is also suffering from Post Traumatic Stress Disorder (PTSD), according to the Department of Veteran Affairs.
Unfortunately, as with other forms of mental illnesses, some people suffering from PTSD turn to drugs to cope.
The VA offers a number of options for those seeking treatment for substance use problems. These options include therapy, either alone with the therapist or in a group, as well as medications to help veterans reduce their use of alcohol, tobacco and drugs. Get more information.
More Information about Substance Use and Veterans
Understanding PTSD and Substance Use (National Center for PTSD)