The vast majority of adults who have a substance use disorder – 90% – started using drugs or alcohol before age 18.  So when it comes to tackling the nation's drug problem, early prevention is critical.
What are a few of the factors that can affect prevention? This new three-part video series produced by The Addiction Policy Forum in collaboration with Community Anti-Drug Coalitions of America (CADCA), explores the basics of prevention, including the roles genetics and the community play.
Watch the videos below.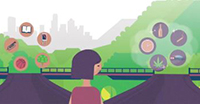 Prevention efforts focus on delaying the age of first drug or alcohol use, or pushing it back as long as possible. Watch.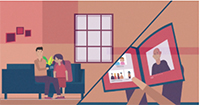 Genetics account for about half of a person's likelihood of developing a substance use disorder. Watch.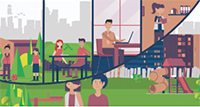 Communities play a key role in protecting adolescents from early substance use. Watch.