A New Look at Old and Not So Old Drugs: A 2018 Update on Cocaine
Last Updated: Tuesday, June 4, 2019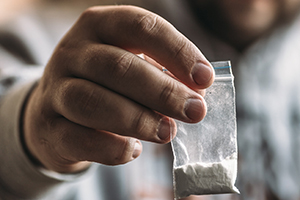 The DEA Museum recently hosted a lecture called "A New Look at Old and Not So Old Drugs: A 2018 Update on Cocaine."
Check out a video of the event.
See the list of speakers and their presentation titles below:
Moderator - Mark S. Gold, MD, Chairman of Rivermend Health's Scientific Advisory Boards. Dr. Gold will also present, CDC and Coroners Death Records for Cocaine
Leah Bloomenstein, DEA (Domestic Intel), Current Intelligence on Cocaine
Jean Lud Cadet, MD, National Institute on Drug Abuse (NIDA), Cocaine Changes the Brain and Damages It
Tom Kosten, MD, Baylor College of Medicine, Treatment for Cocaine OD or Addictions?