Red Ribbon Week Campus Video PSA Contest
Last Updated: Tuesday, July 31, 2018
As part of DEA's Red Ribbon Week campaign, DEA and the Substance Abuse and Mental Health Services Administration are co-sponsoring a Campus Video PSA Contest for colleges and universities to promote the importance of preventing alcohol abuse and the non-medical use of prescription stimulants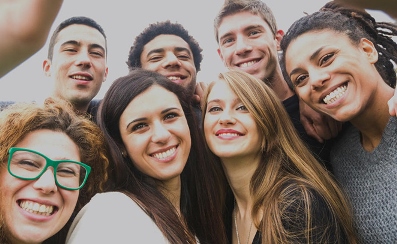 among college students. Eligible entrants create and submit a 30- to 60-second video PSA showcasing the underlying message behind Red Ribbon Week—commitment to a healthy, drug-free lifestyle, especially among college students.
The Contest begins on October 2, 2017, and ends on November 10, 2017 (see the site for official rules). The winner will be announced at the National Association of Student Personnel Administrators' Strategies Conference, January 18–20, 2018, in Portland, Oregon. This conference provides student affairs practitioners with the knowledge and skills to effectively address collegiate alcohol and drug abuse prevention through comprehensive and integrative approaches.
The school with the winning PSA will receive a plaque and $1,000 to support their campus's drug abuse prevention efforts.
For more information, contact Rich Lucey, Prevention Program Manager, Community Outreach and Prevention Support Section, by phone (202–598–8900) or e-mail (richard.lucey@usdoj.gov).