Colorado State University Launching Marijuana Addiction Treatment Program
Last Updated: Wednesday, June 21, 2017
(
Westword, June 15
) The psychology department at Colorado State University will offer a
marijuana
-focused addiction-counseling program in the fall for master's students.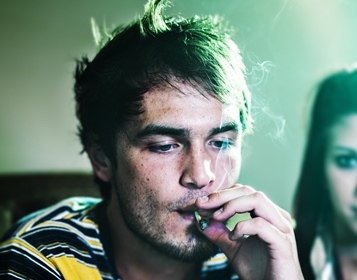 With the laws around the drug changing, addiction to marijuana could skyrocket in upcoming years. This, in addition to a shortage of certified addiction specialists, makes the university's new program necessary, according to Bradley Conner, associate professor and director of addiction counseling at CSU.
 
 "In states that legalize marijuana use, the general trend is that people start to think marijuana use isn't as bad as it was, but that's not true. With this lowering of perceived harm, you see more first-time users in legal states, albeit outside of Colorado," Conner says. 
Read more.