Greater opioid use and mental health disorders are linked in a new study
Last Updated: Friday, June 30, 2017
(
The Washington Post
, June 26) People suffering from anxiety and depression are using a larger amount of prescription painkillers than those who aren't, says a new study.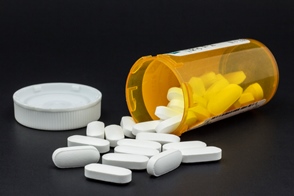 Almost 19 percent of the estimated 38.6 million people with the two most common mental health disorders received at least two opioid prescriptions during a year, according to research from Dartmouth-Hitchcock Medical Center and the University of Michigan.
 
In addition, more than 50 percent of the highly addictive painkillers went to people with a mental health disorder, researchers say. 
Read more.