Washington state survey finds abused kids more likely to use drugs than peers
Last Updated: Friday, June 30, 2017
(
The Columbian
, June 29) Abused teens are more likely to use marijuana and cigarettes than their peers who were not abused, according to the Public Health Department in Washington's Clark County.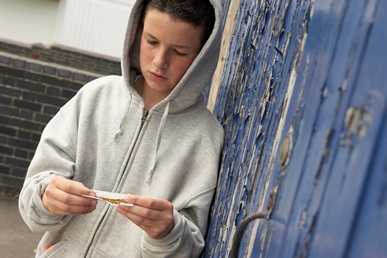 Results of the statewide 
2016 Healthy Youth Survey
 that found that those who were abused, had mental health issues or other problems at home were recently announced at a Board of Health meeting.  
"The higher rates of substance use in teenagers who have experienced or are experiencing ACEs [adverse childhood experiences] suggests that many teens who are starting down this path of (alcohol, tobacco or other drug) use are using as a coping mechanism to deal with trauma or mental illness," Epidemiologist Kathleen Lovgren said after the meeting. 
Read more.