Trump declares the opioid crisis a national emergency
Last Updated: Friday, August 11, 2017
(The Washington Post
, August 10) During a recent press briefing, President Trump declared the opioid crisis a national emergency.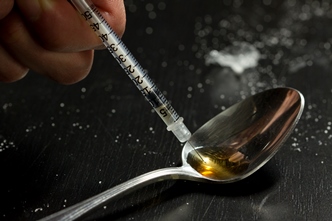 "The opioid crisis is an emergency, and I'm saying officially right now it is an emergency," he said. "It's a national emergency. We're going to spend a lot of time, a lot of effort and a lot of money on the opioid crisis."
 
Last week, the White House Commission on Combating Drug Addiction and the Opioid Crisis asked the president to declare a national emergency to fight the deadly epidemic.
 
By declaring a national emergency, the commission, led by Gov. Chris Christie, hopes the federal government can make naloxone (the anti-overdose drug) more available to the public. 
Read more.