Fentanyl linked to thousands of urban overdose deaths
Last Updated: Wednesday, August 23, 2017
(
The Washington Post
, August 15) In the areas in and around big cities like Chicago, Orlando and Philadelphia, the number of people who died from the synthetic opioid
fentanyl
has shot up in recent years.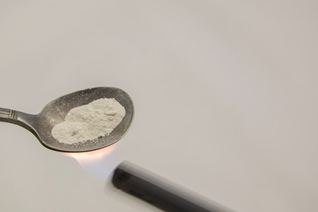 In Chicago's Cook County, officials recorded a 2,700 percent increase in fentanyl-related overdose deaths between 2014 and 2016; in Orlando's Orange County, the number of deadly fentanyl overdoses tripled between 2014 and 2016; and Philadelphia saw its 9 deadly fentanyl overdoes in 2012 skyrocket to 400 fentanyl deaths last year.
 
 "If anything can be likened to a weapon of mass destruction in what it can do to a community, it's fentanyl," said Michael Ferguson, the special agent in charge of the Drug Enforcement Administration's New England division. "It's manufactured death." 
 
Between 2014 and 2016 deadly fentanyl overdoses in 24 big U.S. cities increased an astounding 
578
 percent, the 
Post
 found. 
Read more.