War on opioids moves to veterinarians' offices
Last Updated: Monday, August 28, 2017
(
Huffington Post
, August 23) Along with the increase in opioid addiction nationwide, has come an increase in the number of pet owners abusing their pet's prescribed medication.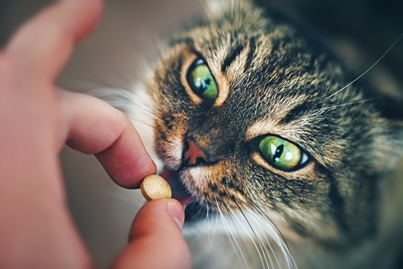 Humans abuse pet drugs like Tramadol (a painkiller), ketamine (an anesthetic) and hydrocodone (an opiate), the Huffington Post reports.
 
The problem has gotten so bad it has pushed a few states to act.
 
Recently, Colorado and Maine passed laws that push veterinarians to check prescription histories of both the pets and the pet owners. In addition, Alaska, Connecticut and Virginia have set limits on the amount of opioids a vet can prescribe. 
 
But such laws don't come without controversy. 
 
Many vets across the nation don't believe they are qualified to assess human medical records. 
Read more.