Opioid crisis: How America's colleges are reacting to the epidemic
Last Updated: Monday, September 11, 2017
(
NBC News
, August 31) College leaders need to start paying closer attention to the nationwide opioid epidemic, drug abuse experts warn.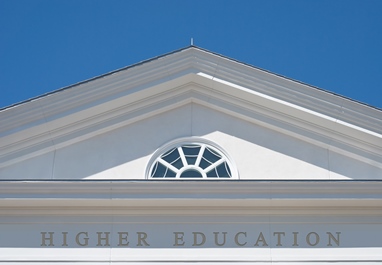 "This is a time when young adults have more access to substances than ever before and have more economic leverage and legal protections,"  Dr. Joseph Lee, medical director for Minnesota's Hazelden Betty Ford Foundation Youth Continuum, told NBC News.
Young adults between the ages of 18 and 25 are at high risk for opioid abuse; the overdose rate among teens doubled between 1999 and 2015 according to figures from the Centers of Disease Control and Prevention. 
 "Kids start using when they are teenagers and peak in young adulthood," Lee told the news service. "But if you look at college students, you see that people who tend to use substances are much more likely to drop out."
Institutions such as the University of Maryland, Ohio State University, George Washington University and others currently have sober recovery dorms. 
However, Dr. David McBride, director of the health center at the University of Maryland says most college efforts are focused on alcohol, 
NBC News
 reports. 
Read more.