​Smoking marijuana and driving: 33% of teens think it's legal. Some think it isn't dangerous
Last Updated: Monday, October 23, 2017
(
USA Today
, October 12) About one third of teens believe driving while high on
marijuana
is legal in states where the drug is recreational, according to a new study.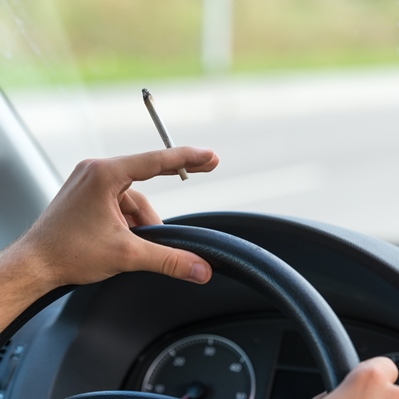 Liberty Mutual Insurance and SADD (Students Against Destructive Decisions) conducted the survey of about 2,800 teens earlier this year. 
In addition, 20 percent of teens said that driving while high on marijuana is common among their friends, and only 68 percent of those surveyed said driving while high is dangerous. In comparison, 88 percent of the teens surveyed believe drunk driving is dangerous.
"Driving under the influence of marijuana significantly impairs motor coordination, judgment and reaction time," Mike Sample, lead driving safety expert and technical consultant at Liberty Mutual, said in a release. 
Read more.