DEA Establishes 6 New Heroin Enforcement Teams
Last Updated: Friday, October 27, 2017
(October 27, 2017)  Drug overdose deaths from 2016 may exceed 64,000, according to preliminary data from the Centers for Disease Control and Prevention. More than half of those deaths were due to opioids.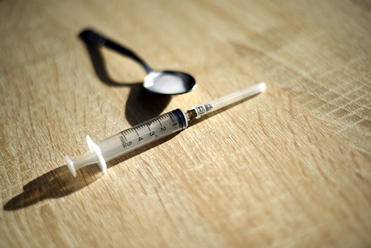 In response, the president recently declared the opioid epidemic a public health emergency.
 
And on Friday, the Drug Enforcement Administration announced the creation of six new enforcement teams focused on fighting the flow of heroin and illicit fentanyl.
 
"At a time when overdose deaths are at catastrophic levels, the DEA's top priority is addressing the opioid epidemic and pursuing the criminal organizations that distribute their poison to our neighborhoods," DEA Acting Administrator Robert W. Patterson said in a press release. "These teams will enhance DEA's ability to combat trafficking in heroin, fentanyl, and fentanyl analogues and the violence associated with drug trafficking."
 
The enforcement teams will be based in the cities hardest hit by heroin and fentanyl addiction – New Bedford, Massachusetts; Charleston, West Virginia; Cincinnati, Ohio; Cleveland, Ohio; Raleigh, North Carolina; and Long Island, New York.
 
Read the entire press release on DEA.gov.