Narcan available at more than 8,000 Walgreens locations nationwide
Last Updated: Monday, November 6, 2017
(
CBS News
, October 26)  Thanks to Walgreens, Narcan, a nasal spray form of a drug that reverses opioid overdoses, will now be a little easier to get.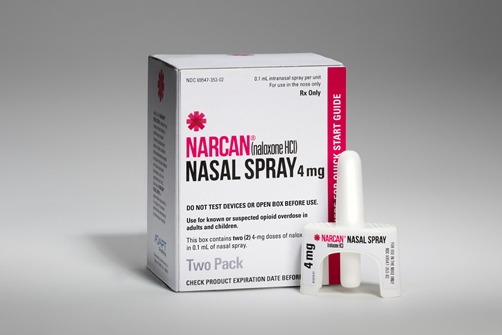 The chain recently announced that they will be stocking the anti-overdose drug at all of its locations across the country.
 
"By stocking Narcan in all our pharmacies, we are making it easier for families and caregivers to help their loved ones by having it on hand in case it is needed," Rick Gates, Walgreens group vice president of pharmacy 
said in a press release
. "As a pharmacy we are committed to making Narcan more accessible in the communities we serve."  
In the 45 states where it is allowed, Narcan will be available without a prescription in Walgreens' pharmacy section. The chain is working on getting the spray more accessible to customers in the remaining five states. 
Read more.