Synthetic Fentanyl Deaths Rise in Americans Opioid Epidemic
Last Updated: Monday, November 6, 2017
(
NBC News
, October 27) The highly addictive and potent synthetic opioid fentanyl was behind at least half of 2016's deadly drug overdoses, 
according to new figures
 from the Centers for Disease Control and Prevention.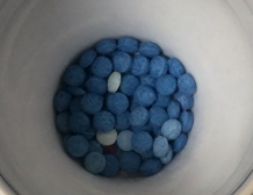 Fentanyl made in illegal labs poses the most danger.
 
"Illicitly manufactured fentanyl is now a major driver of opioid overdose deaths in multiple states, with a variety of fentanyl analogs increasingly involved, if not solely implicated, in these deaths," the authors of the CDC report said.  
Read more.