A Year After Her Overdose Photo Went Viral, Mother Now Says It Helped
Last Updated: Monday, November 6, 2017
(
NBC News
, October 25) Almost a year ago, a disturbing photo of a young woman passed out in her car after an apparent
heroin
overdose went viral. Her infant son, not shown in the picture, was in the backseat.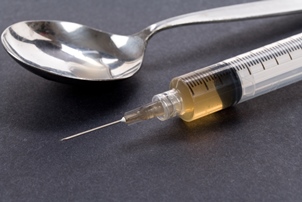 The photo, taken by an officer from her small Indiana town, was released to the public by the police to bring attention to the area's drug problem. 
 
At the time, the woman, Erika Hurt, was embarrassed that her addiction was exposed to the world. But today, after a year of sobriety, she credits the experience for turning her life around.
 
"At this point in my life now, I do think it was a good thing," she told NBC News. "I'm able to look back and see that's who I was, and that was the place it led to." 
Read more.