With Cigarettes Out of Favor, Many U.S. Teens Also Shun Pot
Last Updated: Friday, December 1, 2017
(
HealthDay
, November 6)  Less and less U.S. teens are smoking cigarettes. Could this be why, despite relaxing attitudes towards the drug, teen 
marijuana
 use has 
not 
increased?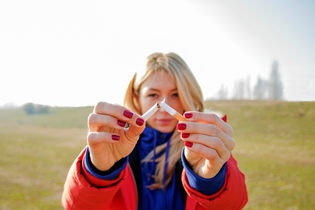 To reach their findings, they looked at data from the annual 
Monitoring the Future
 study – which surveys the drug use/attitudes of eighth, 10th and 12th graders. In addition to noticing "historic lows" of cigarette smoking among teens, they found that even though more and more teens think marijuana is harmless, use of the drug among this age group isn't rising. In fact, marijuana use has been pretty steady for more than a decade.  
"I think a big message of this study is that policies and interventions that reduce teen smoking seem to have the added benefit of reducing teen marijuana use," Richard Miech, a research professor and one of the study's leaders, said.