Teacher arrested after students say she was doing cocaine in the classroom
Last Updated: Thursday, November 30, 2017
(WGNTV, November 22) An Indiana high school teacher was recently arrested after students reported her doing cocaine in the classroom. One student videotaped the alleged drug use through a window on the classroom's door.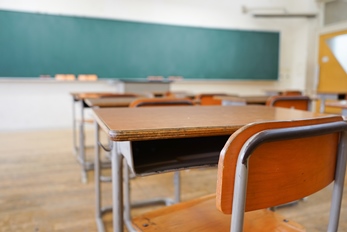 "She's in the corner, hiding with a chair and a book and what appears to be cocaine, putting it into lines," said the student who made the recording. "When I actually watched the footage again and again and I just realized that my English teacher just did cocaine."
Officials at the school contacted the local police after being alerted about the incident. Police came and arrested the 24-year-old teacher Samantha Cox. She currently faces charges of possessing a controlled substance and drug paraphernalia. Read more.