Sheetz tests new lighting to deter heroin addicts
Last Updated: Wednesday, December 13, 2017
(
WJAC
, December 5) Could blue lights reduce heroin use in public bathrooms? One popular convenience chain is testing to find out.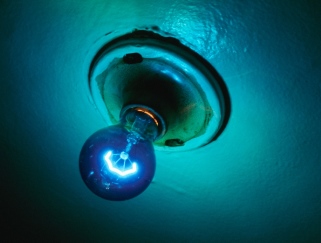 Sheetz is trying out blue lighting in the restrooms at one of its Pennsylvania locations in an attempt to deter
heroin
users from injecting the drugs. The lights make it harder for people to find their veins.  
"One of our highest priorities at Sheetz is creating a safe and secure environment for our customers and employees," Sheetz public relations manager Nick Ruffner said in a recent statement. "The light system in the restrooms at this New Kensington store (Westmoreland County) is designed to help our customers and employees avoid dangerous situations.
 
"This system is being tested at just this store for the time being, and it is too early to see the full results at this time or to discuss any plans to expand this test." 
Read more.