FDA Warns Creators of 'Coco Loko' and 'Legal Lean'
Last Updated: Friday, December 22, 2017
The creators of snortable chocolate powder "Coco Loko" and the drink "Legal Lean Syrup," recently got a warning letter from the Food and Drug Administration. Among the FDA's concerns: how the products are promoted, and what's not included on the products' labels. 
Promoting Cocaine and "Lean?"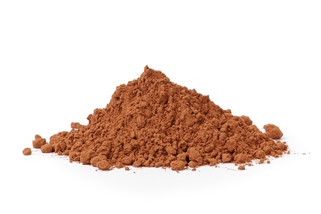 Image of fresh cacao powder (for illustration purposes).
This is not the 'Coco Loko' product.
Lab Results
The Food and Drug Administration also found a few issues after they examined Coko Loko and Legal Lean in its labs.
According to their press release, sniffing Coko Loko powder can:
Cause vocal cord spasms and make it hard for the user to speak or breathe. 
Cause lung muscles to tighten
Cause breathing problems for people with asthma. 
In addition, the ingredients listed on the product label for Coco Loko include taurine (type of amino acid often used in energy drinks) and guarana (a plant with a high level of caffeine). Neither of those ingredients have been tested to find out if they are safe to snort.