You Can Now Get Cocaine Faster Than Pizza in London
Last Updated: Friday, January 12, 2018
(
Complex
, Jan 5) The use of encrypted messaging services (where users can privately send texts without copies possibly being kept by internet service providers) has had a huge effect on the drug trade. In fact, it is estimated that cocaine delivery is faster that pizza delivery in London.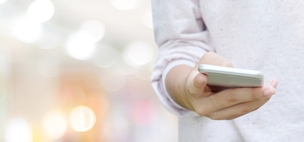 The
latest Global Drug Survey
will try to analyze how such messaging services have made drug delivery the easiest and fastest it has ever been. Right now, their research projects London as being the city with the quickest cocaine delivery, just ahead of New York and Berlin.  
"With the darknet facilitating the delivery of drugs direct to people's letter boxes and encrypted social media platforms allowing people to order in secret, it's not surprising that there'd be an impact on the speed of delivery," Professor Adam R Winstock, a consultant psychiatrist and survey founder said. "Despite additional charges for swift drug delivery, the attraction of convenience and discretion means it makes sense for dealers to invest in premium delivery services." 
Read more.
See related