The Opioid Crisis Is Surging In Black, Urban Communities
Last Updated: Friday, March 9, 2018
(NPR, March 8) The opioid epidemic that hit rural America hard is now spreading to urban areas.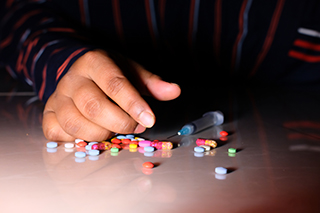 For example, in Washington, D.C., opioid overdose deaths among African American men between 40 and 69 years old skyrocketed a shocking 245 percent between 2014 and 2017, according to the city's medical examiner office.
"It's a frightening time because the urban African-American community is dying now at a faster rate than the epidemic in the suburbs and rural areas," said Dr. Edwin Chapman, a local drug addiction specialist.
The trend is also apparent nationwide, as drug deaths among blacks in urban counties rose 41 percent in 2016, according to numbers from the Centers for Disease Control and Prevention. Read more.