Nearly 1 million people were out of the workforce because of opioid addiction in 2015, according to study
Last Updated: Friday, March 30, 2018
(The Washington Post, March 27) A new study highlights the significant impact drugs have had on American workers.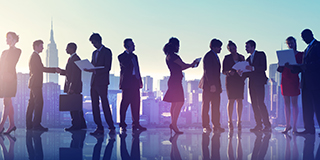 Almost 1 million (919,400) people between 25 and 54-years-old were absent from the workforce because of opioid addiction in 2015, according a recently released study from the American Action Forum.
In addition, between 1999 and 2015 the loss of employees cost the economy $702 billion. Read more.