This former NBA player rebounded from drug addiction. Now he's helping others fight it, too
Last Updated: Tuesday, May 8, 2018
(CNN, May 1) Chris Herren, a former McDonald's All-American who went on to play for the NBA's Boston Celtics and Denver Nuggets, started struggling with addiction at age 18 when he first tried cocaine.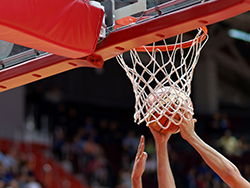 He would eventually move on to Vicodin, then heroin.
It took 14 years to stop," Herren told CNN. "Hiding this addiction was a full-time job."
After almost losing his life to overdose in 2006 he decided to go to rehab (with the help of another former NBA star Chris Mullin) and has been clean since 2008. In 2011 he started the Herren Project which seeks to make people more aware of substance abuse and treatment, CNN reports. Read more.