Kids' exposure to addiction drug rose 215% in three years, study says
Last Updated: Friday, June 29, 2018
(CNN, June 25) Between 2007 and 2016 there were more than 11,000 calls made to U.S. Poison Control Centers because of children's exposure to buprenorphine, according to a new report.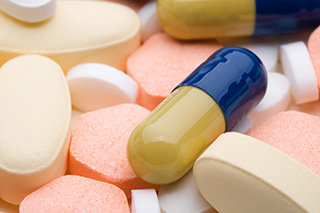 Buprenorphine is prescribed to treat opioid addiction.
A vast majority of the calls – 86 percent – involved children under the age of six, and 89 percent of the exposures to the drug were unintentional.
The most significant spike occurred between 2007 and 2010, when the exposure rate increased by 215.6 percent.
"This is not the first study to show these data, but it is the latest study to show a medication whose design it is to help adults with narcotic or opioid addiction is ending up poisoning, mostly unintentionally, children and in particular those who are most vulnerable," Dr. Jason Kane told CNN. Read more on CNN.
Read the report, "Buprenorphine Exposures Among Children and Adolescents Reported to US Poison Control Centers."