Exercise can help beat cocaine addiction, study finds
Last Updated: Friday, August 10, 2018
(University at Buffalo, August 8) In addition to improving a person's general physical health, regular exercise can also help prevent cocaine relapses, according to new research out of the University of Buffalo.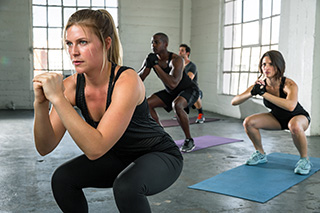 A researcher at the university – senior research scientist Dr. Panayotis Thanos – used animals during his study and found that exercise – an hour on a treadmill, five times a week – decreased "stress-induced cocaine-seeking behavior."
"Our results suggest that regular aerobic exercise could be a useful strategy for relapse prevention, as part of a comprehensive treatment program for recovering cocaine abusers," Thanos says. "Further research is necessary to see if these results also hold true for other addictive drugs." Read more.