Marijuana breathalyzer aims to detect high drivers 'without unjustly accusing'
Last Updated: Friday, August 10, 2018
(USA Today, August 7) A marijuana breathalyzer – that would measure the amount of THC on a person's breath – could be making its debut in certain cities soon.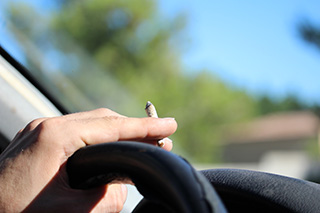 Right now, the only ways a police officer can find out if a driver is high on marijuana is by using field sobriety tests. They can also take blood, breath or urine samples, but those tests wouldn't be able to determine exactly when the drug was used; so law enforcement wouldn't be able to tell if the person was high while they were driving.    But THC, the main mind-altering chemical in marijuana, only stays on a person's breath about one or two hours after using the drug, when he or she is more likely to still be high.
The company behind the breathalyzer – Hound Labs – hopes to have the product available for use in select cities this fall. Read more.