More Women Are Using Pot During Pregnancy. Here's One Reason Why.
Last Updated: Tuesday, September 4, 2018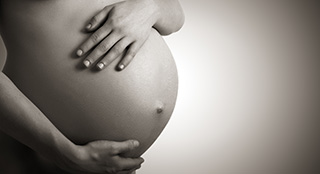 (Live Science, August 20) Pregnant woman who experience severe morning sickness during their first trimester are more likely to use marijuana during their pregnancy than pregnant women who don't experience morning sickness, according to new research published in JAMA Internal Medicine. 
The study, entitled, "Association of Nausea and Vomiting in Pregnancy with Prenatal Marijuana Use," also found that women who had mild morning sickness were twice as likely to use marijuana. Researchers are concerned that the women are attempting to self-medicate.
"We hope our study can help alert clinicians to the fact that women with nausea and vomiting in pregnancy are more likely to use marijuana," senior study author Dr. Nancy Goler said. "Pregnant women need to be screened and given the information about the possible negative effects while also receiving medically recommended treatment options." Read more.