Almost 1 in 11 students has vaped cannabis, report says
Last Updated: Thursday, September 20, 2018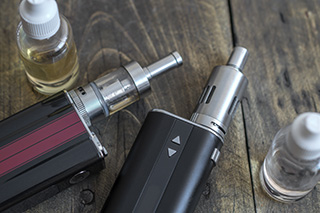 (CNN, September 17) Nationwide, 12.4 percent of high school students and 4.5 percent of middle schoolers have used marijuana with an e-cigarette (which is also known as "vaping") in their lifetimes, according to study recently published in JAMA Pediatrics. 
The study used data from the 2016 National Youth Tobacco Survey. In recent years, tobacco vaping has grown in popularity among teens. Because some e-cigarettes are small enough to fit into the palm of your hand, and some are odorless, they are able to use them discreetly – sometimes even on school grounds.  Studies have linked tobacco vaping to future marijuana use. 
"This high rate of cannabis use in e-cigarettes is a public health concern," study author Katrina Trivers, an epidemiologist at the US Centers for Disease Control and Prevention, said in an e-mail to CNN. Read more.