New Report: Number of New Heroin Users Drops
Last Updated: Wednesday July 28, 2021
---

(September 18, 2018) The number of people who used heroin for the first time dropped more than 50 percent between 2016 and 2017— from 170,000 to 81,000 – according to the 2017 National Survey on Drug Use and Health (NSDUH), which was released earlier this month.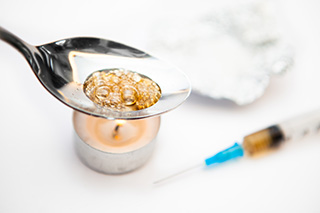 In 2016, there was an estimated 170,000 new heroin users; in 2017, it was 81,000.
NSDUH is an annual survey sponsored by the Substance Abuse and Mental Health Services Administration (SAMHSA).  Researchers interviewed 67,500 people from across the country about substance abuse, mental health and mental health disorders, substance use treatment and more.
Here's what else they found:
Between 2016 and 2017, there was an increase in the percentage of people receiving substance use treatment (from 9.2 percent to 13 percent).
About 7 percent of pregnant woman report using marijuana in the last 30 days; 3 percent report that they use marijuana daily.
The estimated number of people age 12 or older with pain reliever use disorder decreased between 2016 (1.8 million) and 2017 (1.7 million).
 A little bit more than 8 percent of people have both a mental and substance use disorder.
Read the 2017 NSDUH Annual National Report here.