New Generation of Synthetic Drug Pedaling Targeted Toward Teens
Last Updated: Wednesday July 28, 2021
---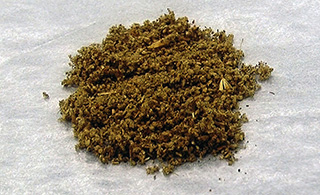 (FOX San Antonio, October 1) Officials from the Drug Enforcement Administration (DEA) are warning parents about the dangers of synthetic drugs marketed in brightly-colored packaging to teens.
These drugs, with names like – "The Hulk" – are often labeled as "potpourri."
A product referred to as "Breaking Bad" is "probably, one of the most common synthetic drugs that we've seen in packages such as this," the DEA's Wendell Campbell said. "It's just a marketing way to push out a product on the street that we referred to as synthetic cannabinoids and/or on the streets it's referred to as synthetic marijuana and really the goal of the packaging is to attract the users."  Read more.