Teen pot smoking raises risk of depression in adulthood, study finds
Last Updated: Thursday, February 14, 2019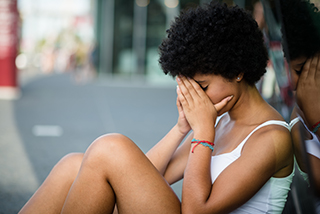 (NBC News, February 13) People who use marijuana during their teenage years have a 40 percent higher risk of suffering depression and a 50 percent higher risk of having suicidal thoughts later down the line, according to a new study.
Researchers analyzed 11 different studies where a combined 23,317 teens were followed through their early adult years.
"We already know that adolescents who use cannabis, particularly the ones who initiate use at a younger age, tend to have other issues," cannabis researcher and associate professor at Johns Hopkins School of Medicine Ryan Vandrey told NBC News.
"But this highlights the importance of recognizing that adolescents who do initiate cannabis use are individuals who may need attention and additional care when it comes to mental health." Read more.
Read the study, "Association of Cannabis Use in Adolescence and Risk of Depression, Anxiety, and Suicidality in Young Adulthood", here: https://jamanetwork.com/journals/jamapsychiatry/article-abstract/2723657