Potent marijuana edibles can pose a major unrecognized risk to patients with cardiovascular disease
Last Updated: Monday, March 4, 2019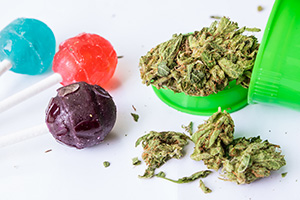 (Science Daily, February 11) With marijuana laws changing throughout the nation, many people may underestimate the risks associated with the drug.
In one case, a 70-year-old man (who has heart issues and is taking prescriptions) ate a lollipop laced with marijuana's active ingredient THC to help with his pain and sleep.
The lollipop caused him to have a serious heart attack due to its "strain on his body from anxiety and fearful hallucinations" caused by the high amount of THC he consumed. Read more.
---
See Related
Help Your Teen Avoid Drug-laced Food
Accidental Exposure: Drugs and Young Children