These states have been hit the hardest by America's opioid epidemic
Last Updated: Monday, February 25, 2019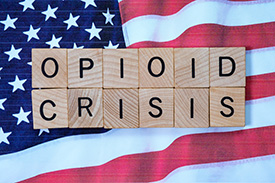 (CNN, February 22) The opioid epidemic has devastated many areas across the nation, but some have been hit especially hard.
According to recently released study, deaths due to synthetic opioids doubled every two years from 1999 to 2016 in 28 states.
The most drastic jump occurred in the District of Columbia. During that period, opioid deaths increased more than three times every year since 2013. Read more.