Car crashes, psychosis, suicide: Is the drive to legalize marijuana ignoring major risks?
Last Updated: Monday, March 11, 2019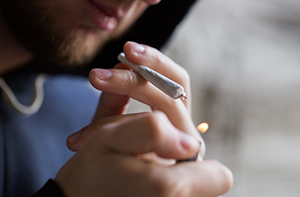 (USA Today, March 6) As marijuana laws continue to change in states across the nation, experts are worried some may forget about the drug's risks.
States that have legalized marijuana — Nevada, Colorado, Washington and Oregon – saw a 6 percent increase in car crashes between 2012 to 2017, according to the Highway Loss Data Institute. This was a higher increase than in states that didn't legalize marijuana during that same time period.
"It makes me very nervous about highway safety as many more are considering legalizing it for recreational use," Matt Moore, president at the Institute said.
In addition, schizophrenia is correlated with heavy marijuana use, according to 2017 findings from the National Academies of Sciences, Engineering, and Medicine. Read more.