Too Often, Opioid Abuse Runs in the Family, Study Shows
Last Updated: Monday, March 11, 2019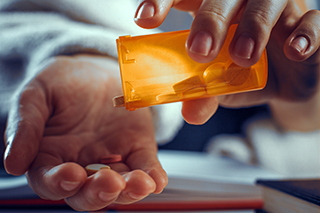 (Health Day News, February 25) According to a recent study, teens are 30 percent more likely to misuse prescription opioids if one of their parents had.
The study looked at 35,000 pairs of parents and teens who participated in a government survey between 2004 and 2012.
"Parents have a lot to do with their kids' risk of substance abuse," Dr. Steven Matson, director of the substance abuse program at Nationwide Children's Hospital, told Health Day News. "We definitely know that the environment kids grow up in is a big influence." Read more.